COMPLETELY ELIMINATES OIL, DIRT & ODOR
FACE & BODY WASH 450mL
INSTANTLY REMOVES DIRT, OIL & SMELL FROM YOUR SKIN, LEAVING YOU FEELING INVIGORATED AND RENEWED!
Men's all-in-one body wash that effectively cleans your entire body with a single bottle. Formulated with 100% plant-derived cleansing ingredients, this gentle, skin-friendly body wash eliminates oil, dirt, sweat and odor to make you feeling fresh and rejuvenated.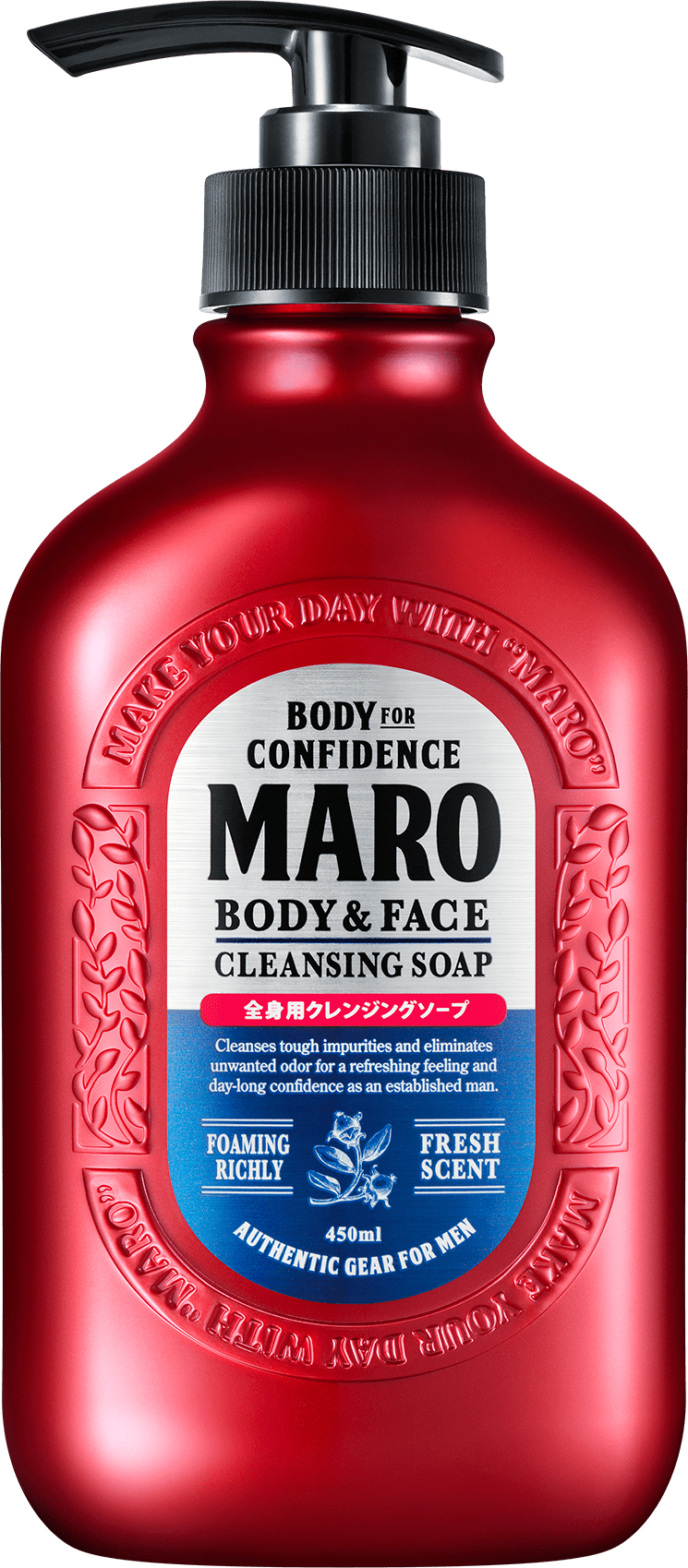 FACE & BODY WASH THAT MAKES YOU FEEL REVIVED & RE-ENERGIZED!
INTENSELY CLEANSES SKIN OF DIRT AND OIL!

An all-in-one face and body wash that purifies and soothes skin. Makes men smelling great, feeling fresh and clean.

COMBATS THE ROOT CAUSE OF BODY ODOR

Adsorbs and eliminates the odor-causing substance. Effectively washes away dirt, sweat and odor for a soft, refreshed feel.

LATHERS EASILY BY HANDS!

Skin firming formula creates a bubbly, foamy rich lather, gentle enough to use on face.

MANLY, CITRUS SCENTED HERBS

Refreshing herb citrus fragrance will enlighten your day as if wearing a luxurious perfume.

DEEPLY CLEANSES CLOGGED PORES!

Rare essential oil gently removes dirt and oil buildup from the skin. Provides a super-deep cleanse and exfoliation to eliminate body odor and clear clogged pores, leaving your skin feeling refreshed and smelling fantastic.