EXTRA-REFRESHING SENSATION
MARO COOL
FACE & BODY WASH COOL 400mL
THE COOL WAY TO REFRESH YOURSELF
CLEANSE YOUR BODY AND ELIMINATE ODOR!
Wash away unwanted smell and impurities the cool way!
・prevents your body from smelling by combating the root cause of body odor
・cleansing properties of cyclodextrin helps to adsorb and eliminate the root cause of unpleasant body odor left over on skin
・the use of papain supports to remove impurities and residue that remain on skin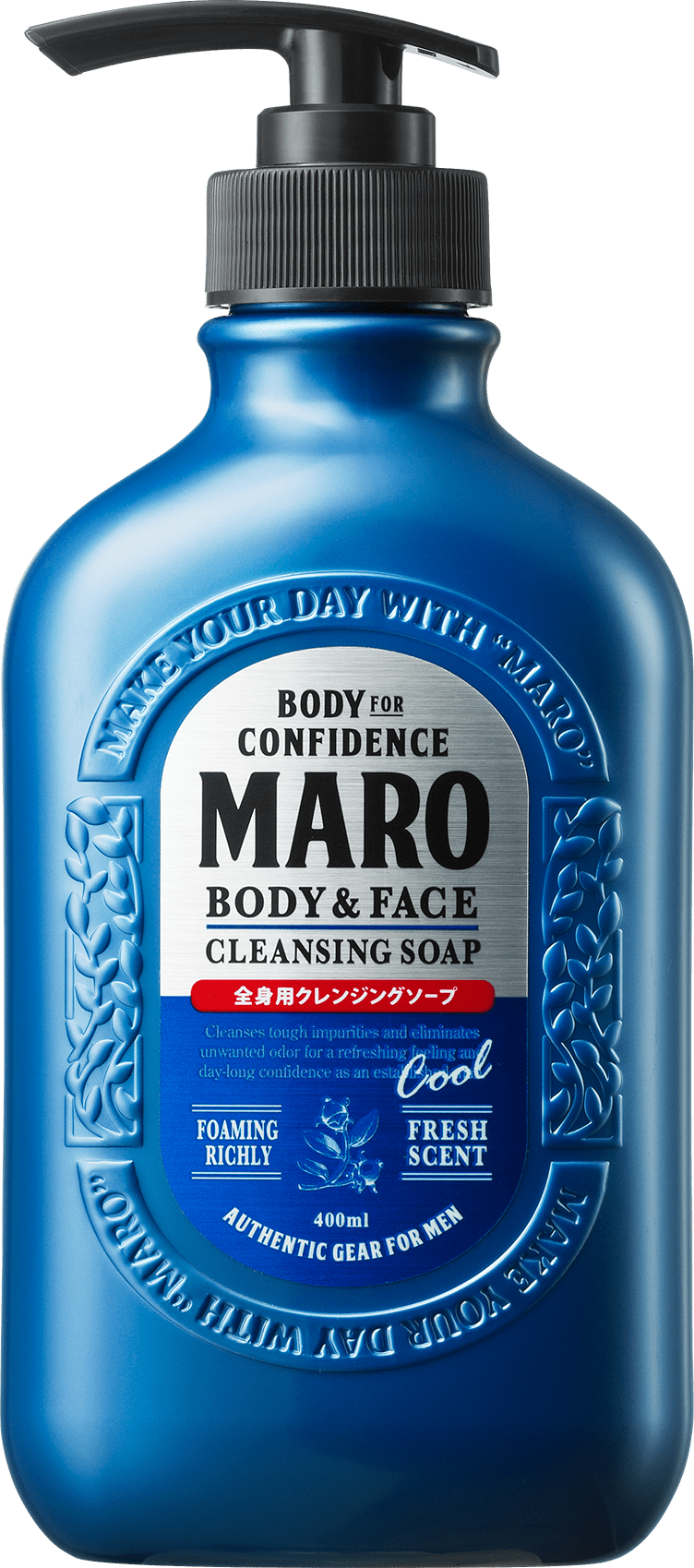 LONG-LASTING COOLING SENSATION!

In addition to menthol, this extraordinary formula contains 'cool action' ingredients with a gentle warm sensation. Similar to salting watermelon to improve the fruit's texture, formulating an ideal contrast of ingredients gives you a long-lasting cool, fresh feel.

COMBATS THE ROOT CAUSE OF BODY ODOR

Adsorbs and eliminates the odor-causing substance. Effectively washes away dirt, sweat and odor for a soft, refreshed feel.

LATHERS EASILY BY HANDS!

Skin firming formula creates a bubbly, foamy rich lather, gentle enough to use on face.

MANLY, CITRUS SCENTED HERBS

Refreshing herb citrus fragrance will enlighten your day as if wearing a luxurious perfume.

DEEPLY CLEANSES CLOGGED PORES!

Rare essential oil gently removes dirt and oil buildup from the skin. Provides a super-deep cleanse and exfoliation to eliminate body odor and clear clogged pores, leaving your skin feeling refreshed and smelling fantastic.