EXTRA-REFRESHING SENSATION MARO COOL
DEO SCALP COOLING MINT SHAMPOO 400mL
SOOTHING SHAMPOO SPECIALLY DESIGNED TO TARGET GREASY SCALP
A Soothing Blend of Traditional Herbs To Remove Dirt and Odor!
・Formulated with cyclodextrin cleansing compositions that thoroughly cleanse hair and scalp, removing unwanted odors.
・Traditional herbal essences optimize moisture to the hair.
・Gives an incredibly pleasant and irresistible washing experience.
・Contains hydration-boosting ingredients*1 for hair and scalp.
*1 moisturizing ingredients: eriobotrya Japonica leaf extract, seaweed extract, collagen and hyaluronic acid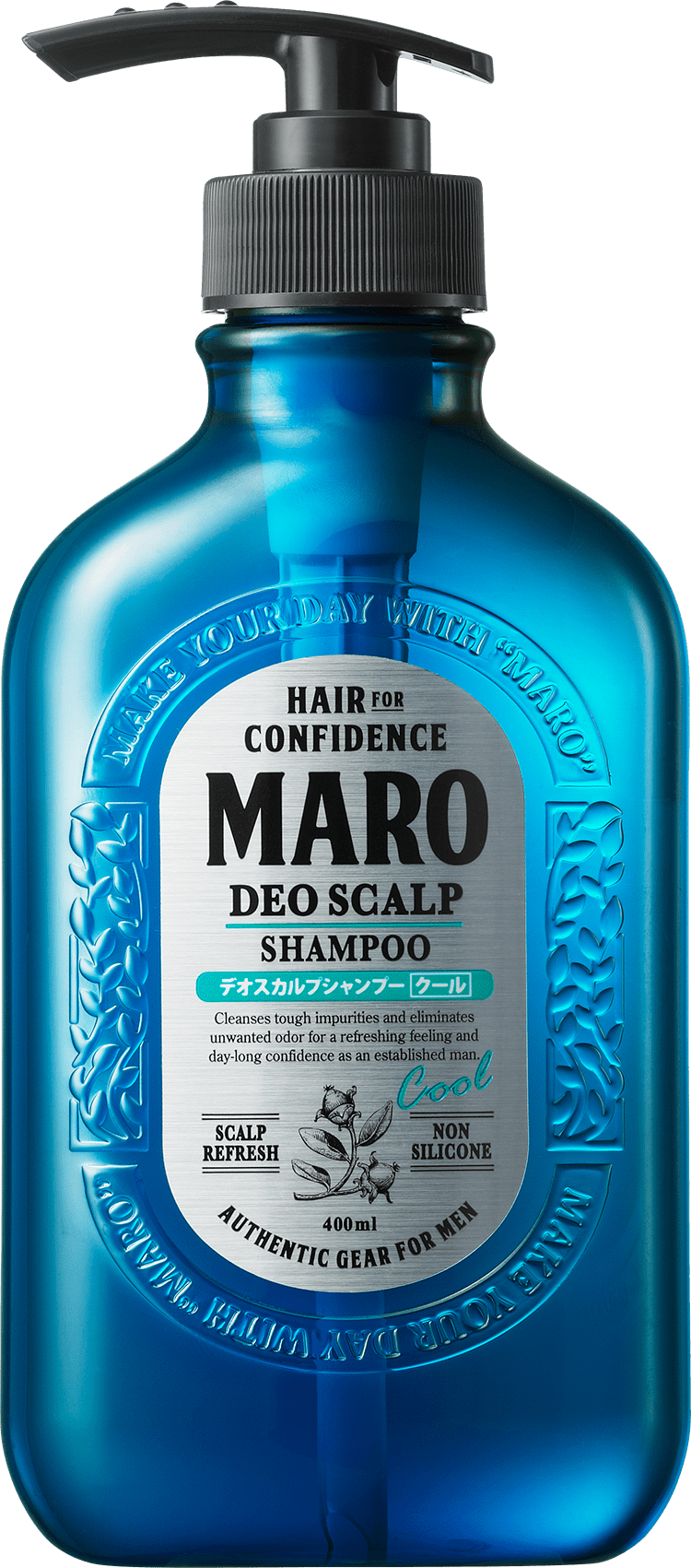 LONG-LASTING COOLING SENSATION!

In addition to menthol, this extraordinary formula contains 'cool action' ingredients with a gentle warm sensation. Similar to salting watermelon to improve the fruit's texture, formulating an ideal contrast of ingredients gives you a long-lasting cool, fresh feel.

MOISTURIZES YOUR SCALP WHILE RELIEVING DANDRUFF, ITCHINESS AND ODOR

Our proprietary blend of 4 traditional herbal essences (moisturizing agents) thoroughly cleanse oily scalp while keeping the hair and scalp properly hydrated.

EXTRAORDINARY CLEANSING EFFECT

The active cleansing ingredient cyclodextrin boosts the power to eliminate the root cause of unwanted odor.

AN IRRESISTIBLE AND DELIGHTFULLY REFRESHING SENSATION

Rich-foaming lather smoothly washes away scalp dirt and oil build-up! The gentle and mild natural moisturizing formulas make your scalp feel instantly refreshed and revitalized.