COMPLETELY ELIMINATES OIL, DIRT & ODOR
MEDICATED DEO SCALP SHAMPOO 480mL[Quasi-drug]

(Product name: MEDICATED SCLALP SHAMPOO DE)
PREVENT DANDRUFF, ITCHINESS AND ODOR WITH A SOOTHING WASH
The beneficial, active ingredients effectively remove impurities from the root of your hair and scalp! This soothing, refreshing shampoo is specially formulated with 5 types of rare essential oils designed to gently yet thoroughly cleanse and purify the scalp without stripping away natural oils.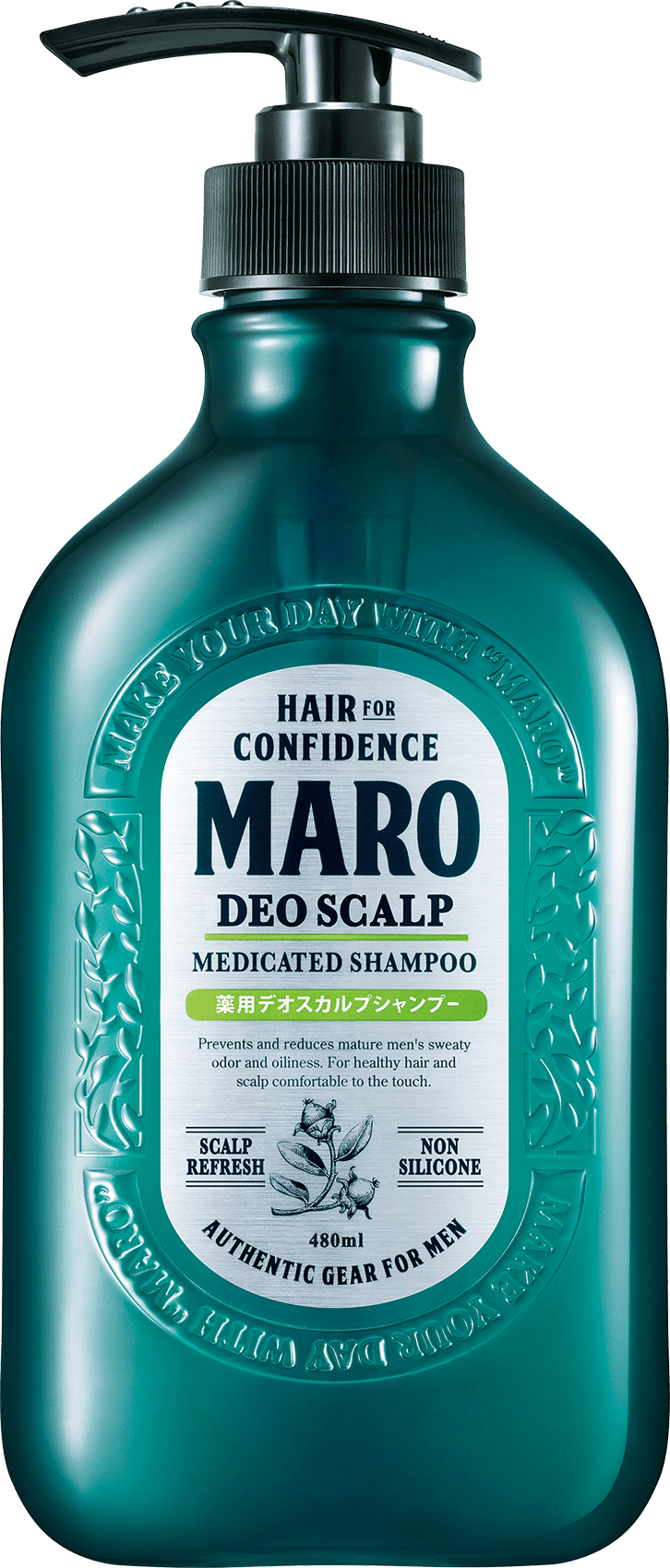 REMOVES OIL & ODOR
FOR A FRESH START
MEDICATED DEO SCALP CONDITIONER 480mL[Quasi-drug]

(Product name: MEDICATED SCALP CONDITIONER DE)
ENRICHED WITH HERBAL EXTRACTS TO REVITALIZE HAIR AND PREVENT DANDRUFF, ITCHINESS AND ODOR
In addition to hard-working ingredients that remove scalp impurities from your hair follicles, this replenishing conditioner contains 5 types of rare essential oils to keep your scalp hydrated. Provides a cooling and refreshing sensation on the scalp, making your fingers glide smoothly through your hair.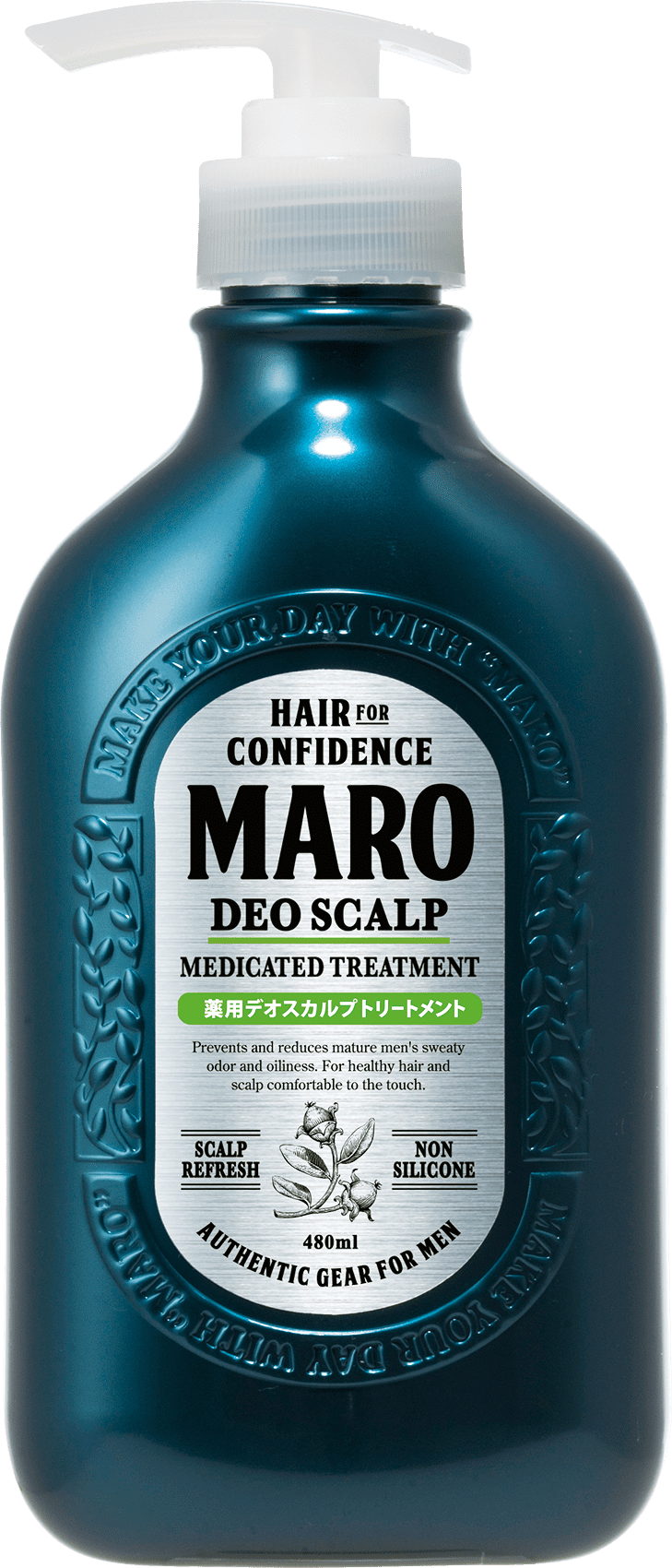 MOISTURIZES YOUR SCALP WHILE RELIEVING DANDRUFF, ITCHINESS AND ODOR

Our proprietary blend of 4 traditional herbal essences (moisturizing agents) thoroughly cleanse oily scalp while keeping the hair and scalp properly hydrated.

EXTRAORDINARY ANTIMICROBIAL AND CLEANSING EFFECTS TO COMBAT HAIR ODOR

Active compound o-Cymen-5-ol and cleansing agent cyclodextrin (used only in shampoo) eliminate the underlying cause of the odor.

AN IRRESISTIBLE AND DELIGHTFULLY REFRESHING SENSATION

Rich-foaming lather smoothly washes away scalp dirt and oil build-up! The gentle and mild natural moisturizing formulas make your scalp feel instantly refreshed and revitalized.